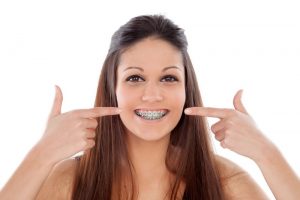 Interested in repairing the appearance of crooked or unsightly teeth? If you've felt discomfort because of the appearance of your teeth in regards to excessive wear or chipping Chang Ortho can help. With the most up to date techniques and dental methods, we can help you regain the confidence and comfort that you desire. Some of the most recent and innovative techniques in orthodontics mean that your smile can be straightened more comfortably, discreetly and quickly than ever.
Orthodontist San Mateo
orthodontist San MateoTake the time to talk to Dr. Chang, the authority on San Mateo Orthodontist, about your dental options and to get the industry's most popular and effective recommendations about the best procedure for you. Braces are just one of the available options at Dr. Chang's practice. Other options that we offer include Invisalign, clear braces and adult braces. Let us help you find the correct alignment option for your specific needs.
Braces San Mateo
Let's go over a couple of the alternative options to traditional and adult braces. At Dr. Chang's San Mateo Orthodontist practice, our customers are raving about a number of unbelievably discreet alternatives to regular braces including invisalign, clear braces, tavarez braces and adult braces.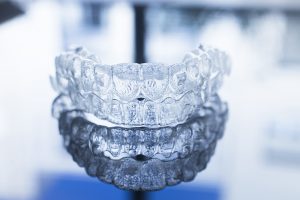 Invisalign
A popular and revolutionary step in Orthodontics everywhere, Invisalign offers a number of incredible advantages over more conventional braces while also avoiding the majority of regular braces side effects. Besides the fact that you can literally design your future smile with the help of Invisalign computer design program, you'll also have the opportunity to talk to Dr. Chang about the length of time the Invisalign Treatment will take so that you can make the most informed decision possible. As the name "Invisalign" implies, the most common reason that our clients choose this method of teeth alignment is the fact that they're completely transparent. Most popular with our more matured clients, this is a great option for those who would like to avoid changing their professional appearance with adult braces. However, Invisalign has recently become increasingly popular with high school students whom desire to avoid the stigma associated with adult braces altogether. And lastly, Invisalign is removable, which facilitates proper dental hygiene! This way you can get a more aligned smile while making sure that your teeth stay in top health!
Braces San Mateo
Clear Braces
Most similar to traditional metal braces, clear braces are popular with audiences of all ages, and give working professionals the opportunity to have a more aligned smile, without the hassle of changing their professional appearance. If you have additional questions for our San Mateo Orthodontist practice don't hesitate to give us a call! This is a highly effective and practical option for those looking to minimize the change of their outward appearance while also achieving the smile they desire.
Adult Braces
Do you desire a more alluring smile but recoil at the thought of having to get adult braces? At Chang Orthodontics, your leading San Mateo Orthodontist provider, we offer a number of appealing options to traditional braces for clients of all ages. Let us help you avoid the hassle and stigma of adult braces with an alternative that suits your particular alignment concerns and lifestyle with San Mateo braces provider Chang Orthodontics.
Contact Us
Let us help you choose the best teeth alignment method for you. We'll take into account you eating habits and lifestyle to find the most appropriate teeth alignment method for you. Our staff looks forward to the opportunity to give you the smile that you've always dreamed of with Invisalign, clear braces or adult braces. Don't hesitate, contact Orthodontist Michael Chang today to start your journey to the bright smile of your dreams.